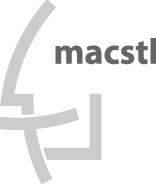 Vec
A portable, intuitive toolkit for low-level SIMD programming: works with PowerPC G4 and G5 Altivec, and Pentium 3, Pentium 4 and Itanium MMX/SSE/SSE2/SSE3.
The vec classes make SIMD registers look like small valarrays with all their syntactic sugar. Yet you can still mix and match native intrinsics, fast transcendentals and STL-style functors with equal aplomb.
A standard vector initialization syntax that works across all supported compilers and architectures e.g. vec <int> ::set <1, 2, 3, 4> (). Transparently generates over 400 optimal constants in Altivec.
A common interface based on valarray operations e.g. v1 + v2.
A platform interface that is 1-1 to the native intrinsics and also interoperates with code that expects STL-style functors e.g. altivec::add (v1, v2) or altivec::add_function <vec <int> > () (v1, v2).
Fast and accurate operators and functions. Most within 5 ulp of the scalar results but 5x to 10x faster. Check out our unique integer division and trigonometric functions.
Extensible framework for other SIMD architectures. Your own CPU is only 3,000+ lines of code away from full support in macstl.
Amazingly, code compiles on each platform without any object-oriented overhead and is often directly equivalent to intrinsic opcodes!