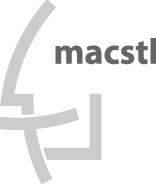 core
Adapters for Core Foundation and Foundation classes for STL.
These classes bridge the gap between the fundamental storage classes in Mac OS X Carbon and Cocoa on the one hand, and the C++ STL container and iterator system on the other. Apply powerful STL algorithms on CFArray, or store C++ objects in an CFArray.
An allocator which wraps the Core Foundation calls CFAllocatorAllocate and CFAllocatorDeallocate.
A constant/mutable array which wraps the CFArrayRef object as an STL Back Insertion Sequence, with optimized member functions and STL algorithms. Maps C++ conventions such as copy construction, destruction and stream output to the equivalents in Core Foundation.